Name: Panera Flatbread Pizza
Link: https://www.panerabread.com/en-us/articles/flatbread-favorites.html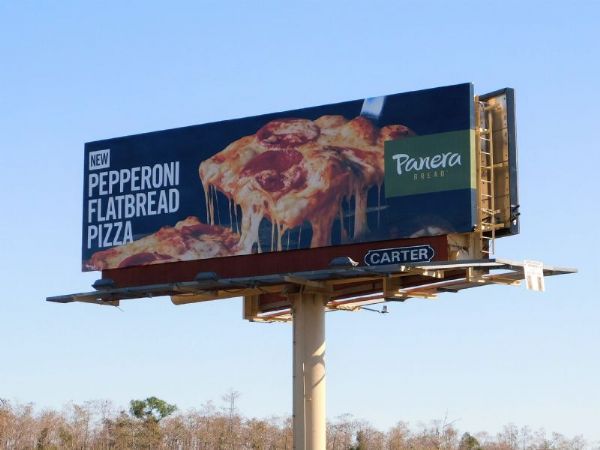 Details:
The news is out of the box—the pizza box, that is! Panera heard the calls from pizza lovers and flatbread fans alike and added three new flatbread pizzas to their menu. Whether you're looking for a tasty new staple to add to your takeout routine or you're searching for a delicious personal pizza to order for delivery, these flatbread creations from the head chef Claes Petersson are sure to satisfy your cravings. Using Outdoor Advertising Bulletins in the SW Florida market is an appealing and larger than life means of sharing the news!