Name: Making Healthcare Better
Link: http://www.patients.stryker.com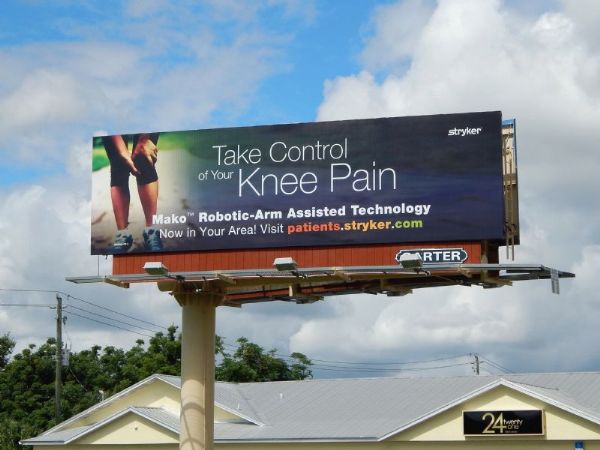 Details:
It's time to get back on the move and do the things you love to do. Take the first step towards understanding your joint pain and treatment options. An Outdoor advertising Bulletin in Port Charlotte, Florida shares the message about Mako Robotic-Arm assisted Technology.