Name: Penguins in Paradise
Link: http://www.napleszoo.org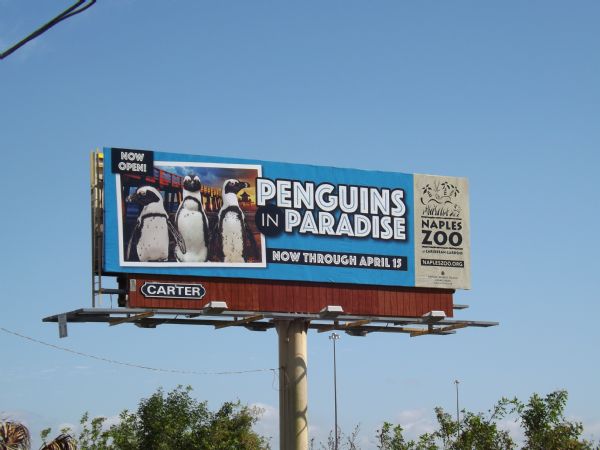 Details:
Naples Zoo at Caribbean Gardens is pleased to welcome the pitter-patter of tiny webbed feet with the debut of Penguins in Paradise featuring four African penguins. Penguins in Paradise is a seasonal traveling exhibit that will be open through April 15, 2018. This is the first time that penguins have ever been on exhibit at Naples Zoo! Unlike their cousins in Antarctica, this African species thrives in a subtropical climate like that of sunny Naples, Florida. To help spread the word about their "winter home" Naples Zoo is using Carter Outdoor bulletins at strategic, high traffic locations.