Name: Creel Tractor Company and Kubota
Link: https://creeltractor.com/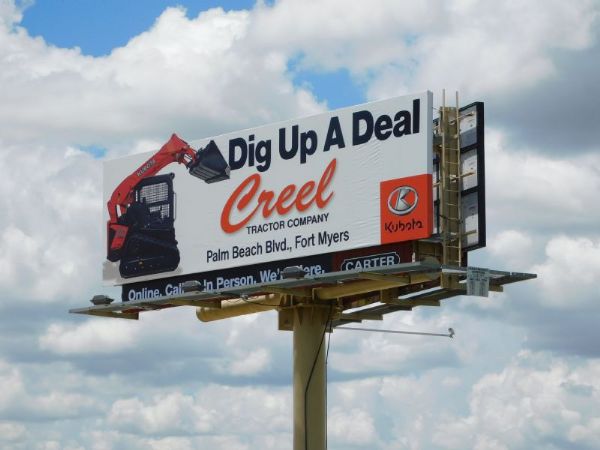 Details:
Creel Tractor Company is a family owned and operated business located in Fort Myers, Florida. In business since 1972, Creel sells and services farm and construction equipment, including Kubota products. Having been a strong advocate of the power of outdoor advertising for many years, their billboards are placed throughout much of Southwest Florida. Brian Creel, the 3rd generation family member to manage the business, is very astute to the value of powerful outdoor creative, and usually directs the design process. This particular billboard is located on I-75 in the southern half of Lee County, and reaches northbound traffic coming into Fort Myers from Naples, Bonita Springs, and other areas.