Name: Super Bowl LIV
Link: https://www.fritolay.com/brands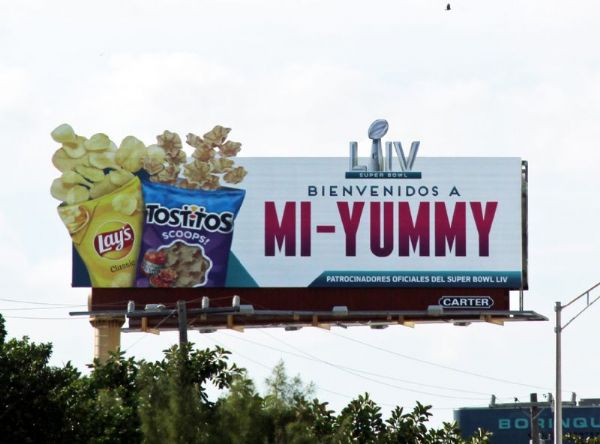 Details:
Bienvenidos a mi yummy. Yes indeed, welcome to the party in Miami, Florida, home to Super Bowl LIV! And you know you'll want to stock up on some great snacks. Just in case you forget, this Bulletin on I-195 in Miami will remind you. Won't be long!!