Name: New Ferrari Showroom
Link: https://www.thecollection.com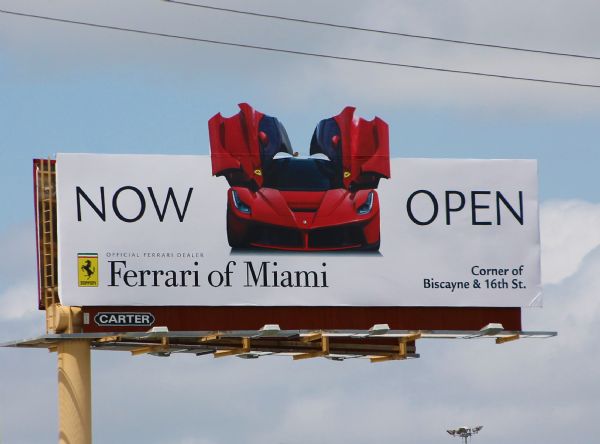 Details:
The Collection's Customer Experience Team provides you with best in class service, attention to detail, and an unparalleled commitment to your satisfaction. Accordingly, a new showroom has been opened at the corner of Biscayne and 16th Street in Miami, exclusively for Ferrari. Carter Outdoor's bulletin located on I-95 immediately south of the I-195 interchange is helping to share the news.