Name: Fun at the Park
Link: http://www.FairAtFenway.com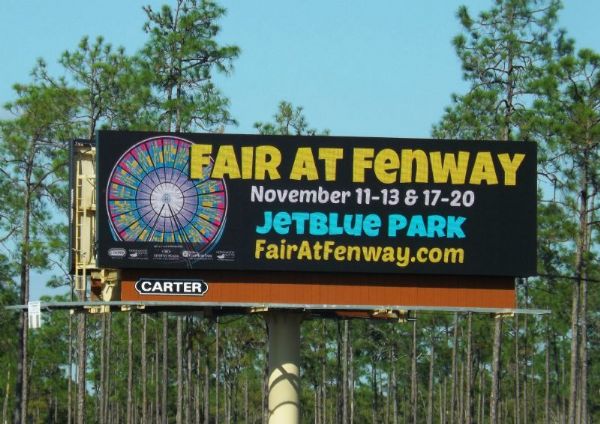 Details:
JetBlue Park in Fort Myers, Florida, also known as "Fenway South", is the spring training home of the Boston RedSox. It also plays host to numerous community events, such as an upcoming Fair. Billboards play an integral part of the advertising for the Fair at Fenway, including a Digital Display on I-75 between exits 128 and 131 in Fort Myers.